Browhaus x Shentonista — Blush
Linda uses the Browhaus Bi-Liner in Blush Pink, the Browhaus Precision Eyeliner, and the Browhaus HD Mascara
We all know Linda to be incredibly busy — she calls herself an "all-rounder style multi-tasker cum communicator". She runs her own label, Yesah, and as a practically one-woman show, has to deal with retailers, wholesalers, and production contractors, while drafting out new designs, sourcing for new fabrics, finding new concepts and ideas to work with for any upcoming collections or projects. She also works as a freelance wardrobe stylist, and on the side, DJs at fashion events. One project she's most excited about at the moment is Yesah's Identity Kit, a book/kit that includes all the past works of Yesah, including collaborations, special projects, inspirations and editorials. "It's part personal and part work so it's the best of both!" Linda says. "I hope to launch this in September during Yesah's 3rd Anniversary, as a way of giving back to all the collaborators who have helped Yesah bit by bit along the way." We find some time to speak to her about her unique look, sense of style, and her work life.
1. What is the craziest/most adventurous makeup look you've ever tried?
Legit Catwoman kind of make up.
2. What's the silliest/most outrageous thing you've done for beauty?
I used to be a crazy fan of Mika Nakashima as a teenager, and I actually shaved my own brows to look like her (laughs).
3. How do you find ways to match your makeup to your look? Are there any pet peeves or no-nos that you have when it comes to make-up?
Everything's about comfort for my skin. I design my makeup according to the activities I'll be doing and the environment I'd be in. Sometimes it's just weird to have full make up on if you're at the beach! You know, some people really do that.
4. How have your look and brow shape evolved over the years? 
I used to put pretty heavy make up on my eyes, but as I've grown I realised that having good skin is more important than anything else, so I tend to do less for my eyes/lips.
5. Is there a look that you've been wanting to try, but haven't given it a go?
I still want to try having bleached eyebrows! (laughs)
6. What is your idea of the CBD and Shenton Way? Do you think a corporate mindset and creativity can go hand in hand?
Surprisingly, I find the CBD and Shenton Way very amusing. Every time I visit the area for meetings, I'd take my time to have a puff outside, and just people watch. To me, it's like an entirely different world of human robots and fast moving organisms. I always imagine myself working in a place like that, I think it might be interesting for me because the environment is so different from my kind of daily life, so I might get inspired very, very easily. So I feel that creativity and a corporate mind can go hand in hand pretty well as long as you don't lose yourself to the concrete jungle.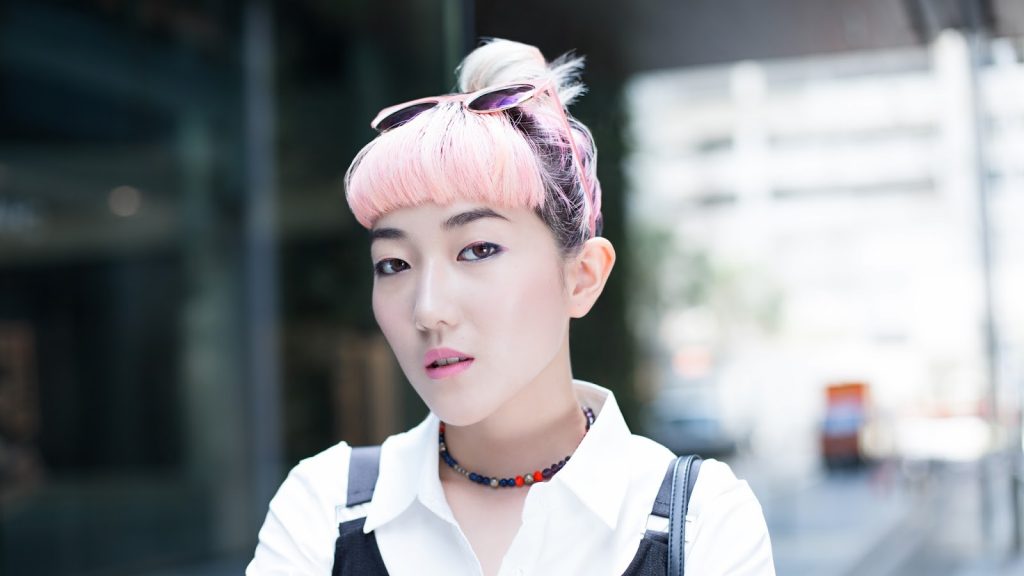 7. What's the one thing you think you should be doing more of, or that you wish you had more time to be doing?
I wish I had more time to enjoy nature. I put in effort to make sure I expose myself to green every week, so I can relax my mind and just enjoy nature. It's very important to me. If I could, I would totally live on a mountain, off the grid.
8. What is important for you to have at work, both in a material and emotional/psychological sense?
Material wise, I can't work without pen and paper. I'm the kind of person who takes down notes and reminders all the time. For the latter, I can't work in a chaotic environment or manner. Peace is everything for concentration and focus.
Linda was previously seen here, here and here.
Stay tuned to find out how you can be a part of the Browhaus #BrowHunt!
This is a Shentonista project for Browhaus.
Visit the Browhaus site here to find out more about its products and services.
What others are saying
There are no comments yet.