Common Thread x SHENTONISTA: "I'd Rather Be" Behind-The-Scenes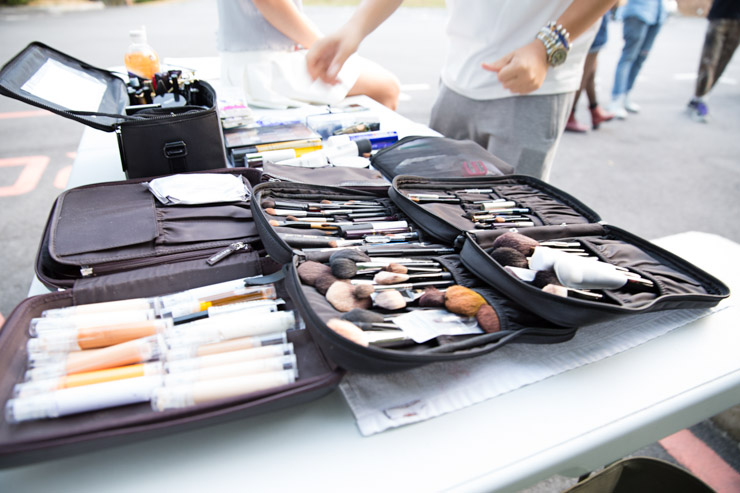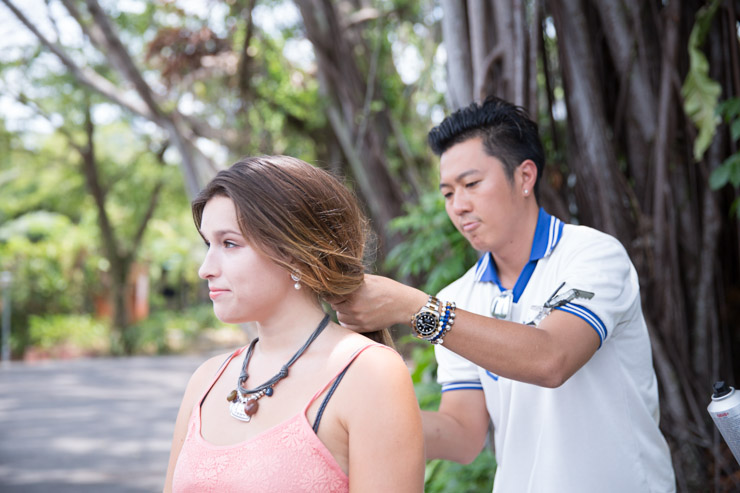 Here's a look at what went on behind-the-scenes at the "I'd Rather Be" Common Thread x SHENTONISTA campaign shoot.
Our third collaboration with Common Thread Singapore centers around the theme of "I'd Rather Be" — who we'd rather be, where we'd rather be, what we'd rather be doing. We brought six tastemakers with six different sets of dreams and fantasies to Gillman Barracks, the old military encampment turned art cluster, and set about bringing their imagination to life.
First up was Andrea, a literature student and blogger who's a well-known face in the blogosphere. She set the mood for a most productive day: her call time was 7.30am on a Saturday morning but Andrea not only arrived with a big smile, she got to work the moment she sat down, penning a blog entry while getting her hair and make-up done. That's dedication and discipline for you.
Next up we had PR professional, Melvin, who looked as though he just walked out of the streets of Tokyo or Seoul with his street-goth-inspired monochromatic get-up. Good-natured and rarin' to go (despite his sombre outlook), Melvin injected a healthy dose of energy that quiet morning.
Then Celester joined us. He's a fashion buyer by profession but confesses to having dreams of becoming a photographer (Bill Cunningham is an inspiration), traversing iconic streets around the globe snapping street style photographs for a day. Polite and easy-going as we went through numerous outfits and poses, Celester's patience does indeed bode well for his lensed ambitions.
Marketing executive Lara came by and charmed us with her sweet bohemian disposition. Bubbling with excitement, the lovely Spaniard exclaimed that she's never been photographed professionally before and her enthusiasm quickly permeated through the team, providing a welcome jolt of renewed energy.
Things took a sportier turn with Diogo, an online marketing manager who would much rather be by the beach 24/7, soaking up the sun and drifting away to the sounds of crashing waves. A keen sportsman, Diogo displayed indefatigable stamina as we deliberated between outfit choices.
We ended the day with style chameleon and fashion entrepreneur, Stephanie. Possessing that certain je ne sais quoi and exuding all manner of coolness, the effortlessly chic lady looked just the part of front row royalty. Laid-back and amiable, Stephanie glided through the shoot with ease, making for that perfect winding down to our busy day.
For the full campaign, click here.
A Shentonista Project and UNIFORM Production
Featuring Andrea Chong, Melvin Lee, Celester Tan, Lara Hernández, Diogo Gomes Pio, Stephanie Crespin
Makeup & Hair by Rick Yang
Makeup & Hair Assistance by Airin Lee
What others are saying
There are no comments yet.